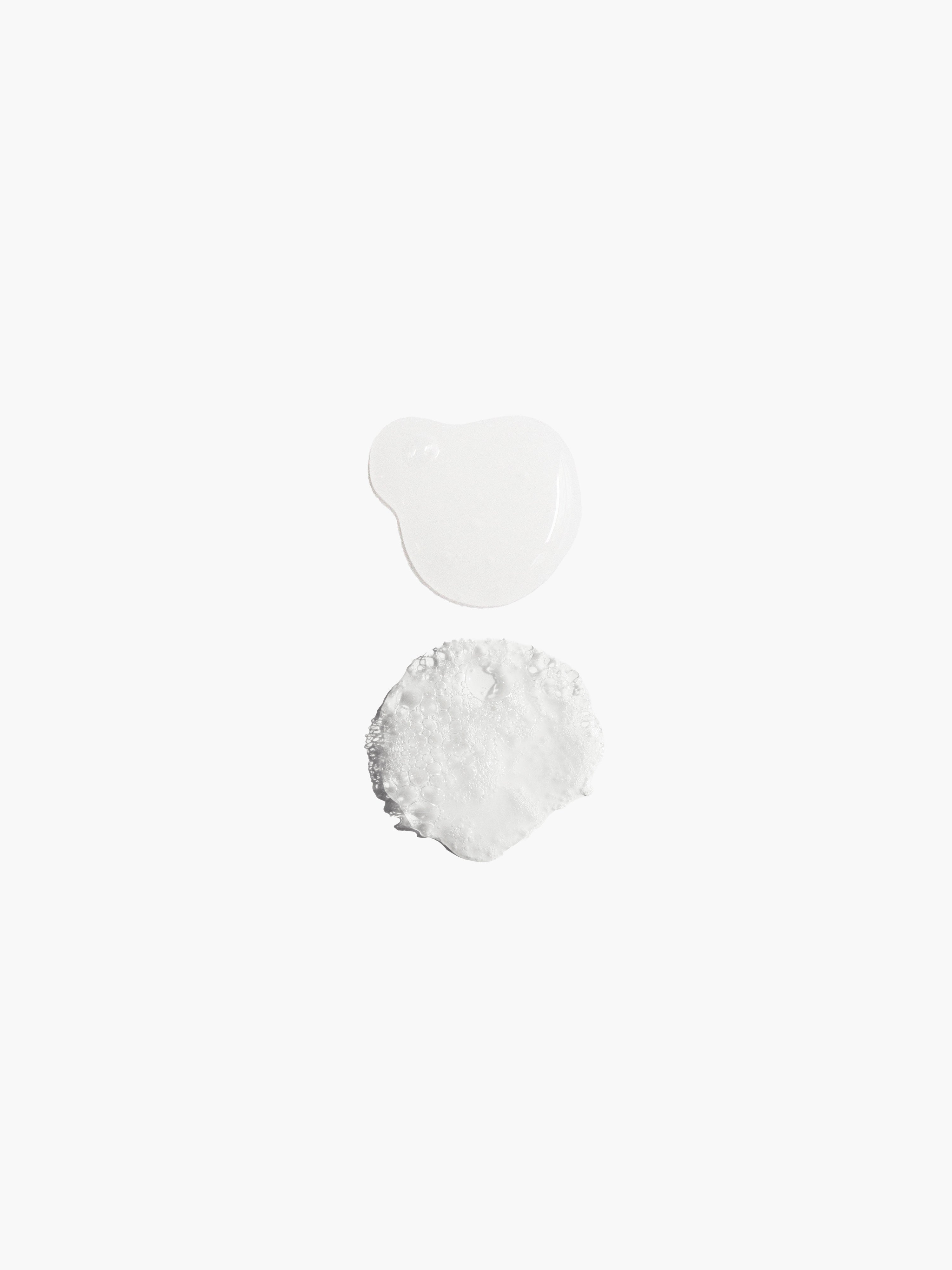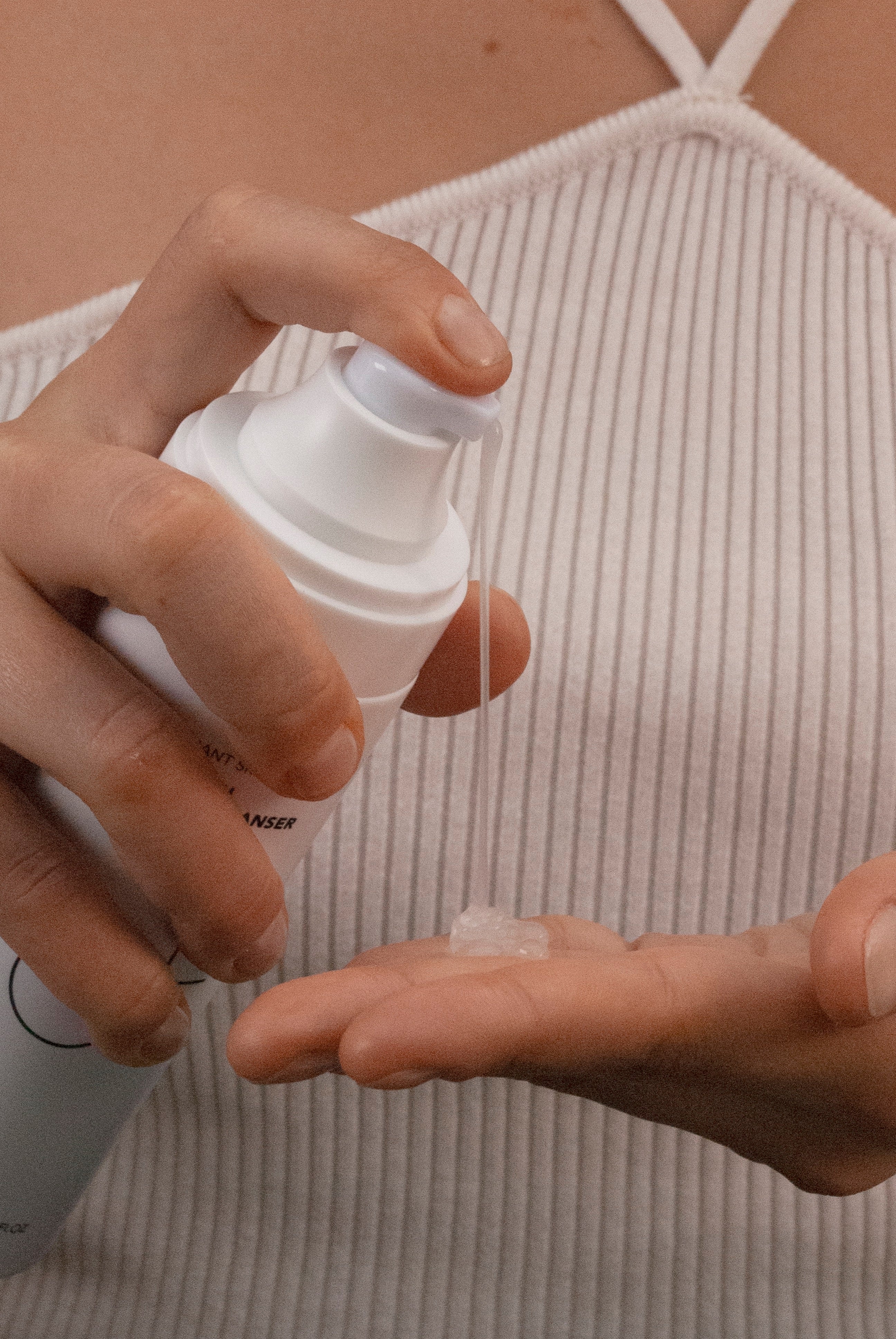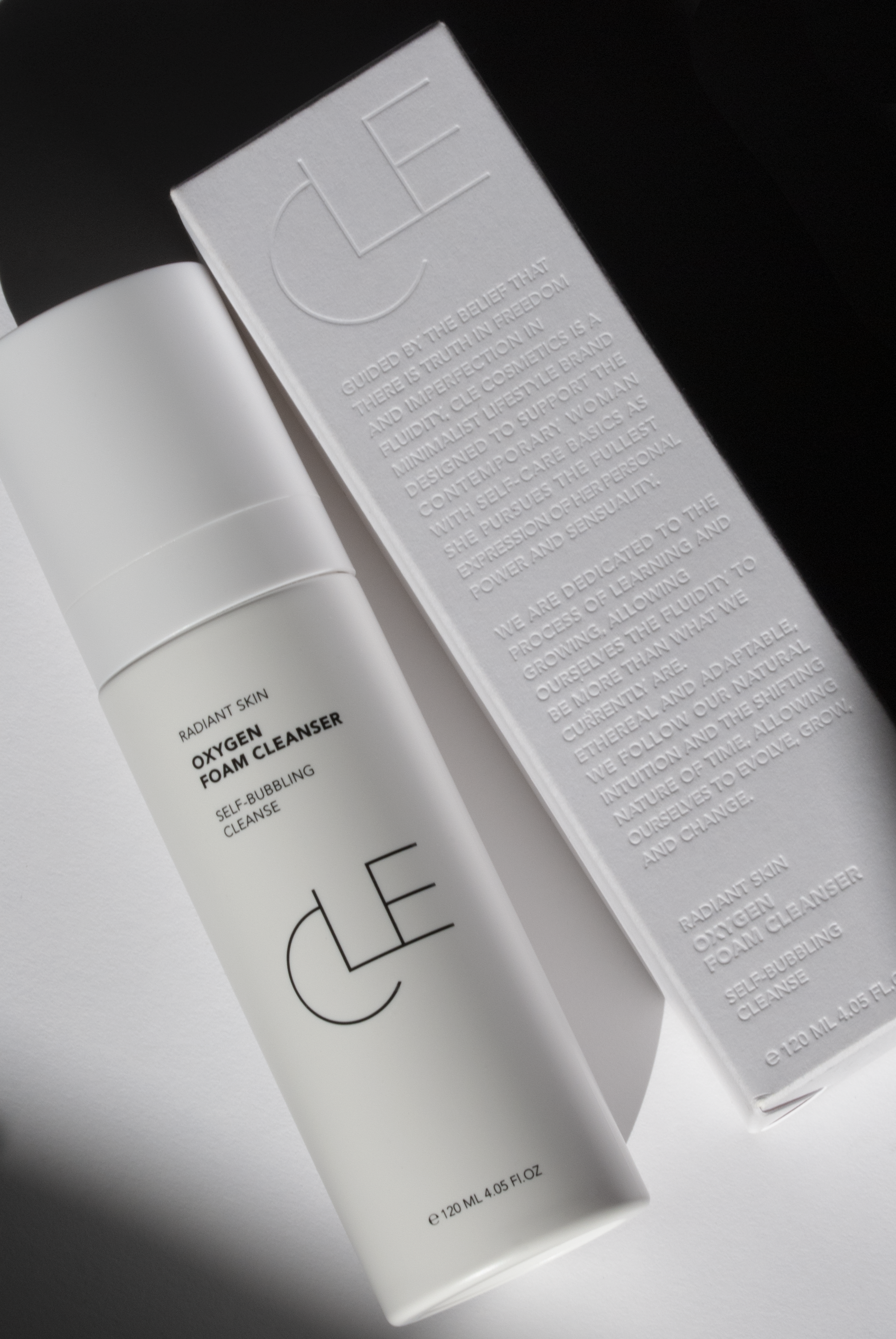 説明
ディープ クレンジングとフラッシュ マスクの利点を組み合わせたこの 2-in-1 セルフフォーミング クレンザーで柔らかくしなやかな肌を取り戻し、毛穴に酸素を供給し、コラーゲンとエラスチンの生成を促進します。
オールインワンクレンジング
無香料;ベルガモット果実油、オレンジ油、イランイラン配合
ディープクレンジング酸素マスク
自己泡立つクレンザー
全ての肌質に
パラベンフリー・フタル酸フリー・グルテンフリー・クルエルティフリー・ビーガン
使い方
1乾いた肌に酸素フォーム クレンザーを円を描くようにマッサージします。
2クレンザーが酸素化して泡立つまで 30 秒間放置します。


3ぬるま湯で洗い流すか、ティッシュでやさしくクレンザーをふき取ります。柔らかくしなやかな肌に仕上がります。
追加情報
- 旅行にやさしい

- 水にアクセスできない場所で屋外で使用できます

- リサイクル可能

重量4.05 オンス
寸法2 x 2 x 6.6 インチ

全成分リスト
注意してください**各製品の品質を絶えず改善するというブランドの取り組みの一環として、当社の処方は随時更新されます。当社の処方についてご提案やご意見がございましたら、info@clecosmetics.com までお気軽にお問い合わせください。あなたからの御一報をお待ちしています!

水、ラウリル硫酸アンモニウム、コカミドプロピルベタイン、アクリレートコポリマー、グリセリン、ラウリルグルコシド、メチルペルフルオロブチルエーテル、メチルペルフルオロイソブチルエーテル、ベンゾエート酸、シトリック酸、カプリスリスンサイムスマリアンサイムサイムスパマシス葉虫の腹部皮膚皮膚皮膚皮膚肉体皮膚肉inismケイ酸マグネシウムナトリウム、ヒアルロン酸ナトリウム、シトラスパラディジ(グレープフルーツ)果実エキス、メラレウカ・アルテルニフォリア(ティーツリー)葉エキス、植物油、シトラス・オーランティアム・ベルガミア(ベルガモット)果実油、シトラス・オーランティアム・ダルシス(オレンジ)油、カナンガ・オドラタ、フローラ、納豆ガム、ソウシュレア・インボルクラータエキス、ワクシニアム・アングスティフォリウム(ブルーベリー)果実エキス、ココス・ヌシフェラ(ココナッツ)オイル、ココス・ヌシフェラ(ココナッツ)果実エキス、酢酸トコフェリル、加水分解ヒアルロン酸

HOW TO USE
Massage the Oxygen Foam Cleanser in a circular motion on dry skin.
Leave the cleanser on for 30 seconds as it oxygenates and bubbles.
Rinse with warm water or gently wipe off the cleanser with a tissue. Resulting in soft and supple skin.
ADDITIONAL INFO
Travel-friendly
Can be used outdoors in areas without any access to water
Recyclable
Weight 4.05 oz
Dimension 2 x 2 x 6.6 in
FULL INGREDIENTS LIST
Please Note** Our formulations are updated from time to time as part of the brand's commitment to constantly improve the quality of each product. If you have any suggestions and/or comments on any of our formulations, feel free to reach out to us at info@clecosmetics.com. We'd love to hear from you!
WATER, AMMONIUM LAURYL SULFATE, COCAMIDOPROPYL BETAINE, ACRYLATES COPOLYMER, GLYCERIN, LAURYL GLUCOSIDE, METHYL PERFLUOROBUTYL ETHER, METHYL PERFLUOROISOBUTYL ETHER, SODIUM BENZOATE, CITRIC ACID, CAPRYLYL GLYCOL, SODIUM HYDROXIDE, CAMELLIA SINENSIS LEAF EXTRACT, BAMBUSA VULGARIS LEAF/STEM EXTRACT, LITHIUM MAGNESIUM SODIUM SILICATE, SODIUM HYALURONATE, CITRUS PARADISI (GRAPEFRUIT) FRUIT EXTRACT, MELALEUCA ALTERNIFOLIA (TEA TREE) LEAF EXTRACT, VEGETABLE OIL , CITRUS AURANTIUM BERGAMIA (BERGAMOT) FRUIT OIL, CITRUS AURANTIUM DULCIS (ORANGE) OIL, CANANGA ODORATA FLOWER OIL, NIACINAMIDE, NATTO GUM, SAUSSUREA INVOLUCRATA EXTRACT, VACCINIUM ANGUSTIFOLIUM (BLUEBERRY) FRUIT EXTRACT, COCOS NUCIFERA (COCONUT) OIL, COCOS NUCIFERA (COCONUT) FRUIT EXTRACT, TOCOPHERYL ACETATE, HYDROLYZED HYALURONIC ACID
Cleansing Your Skin
---
Self-Foaming Cleanser
30 Seconds
---
Transformation