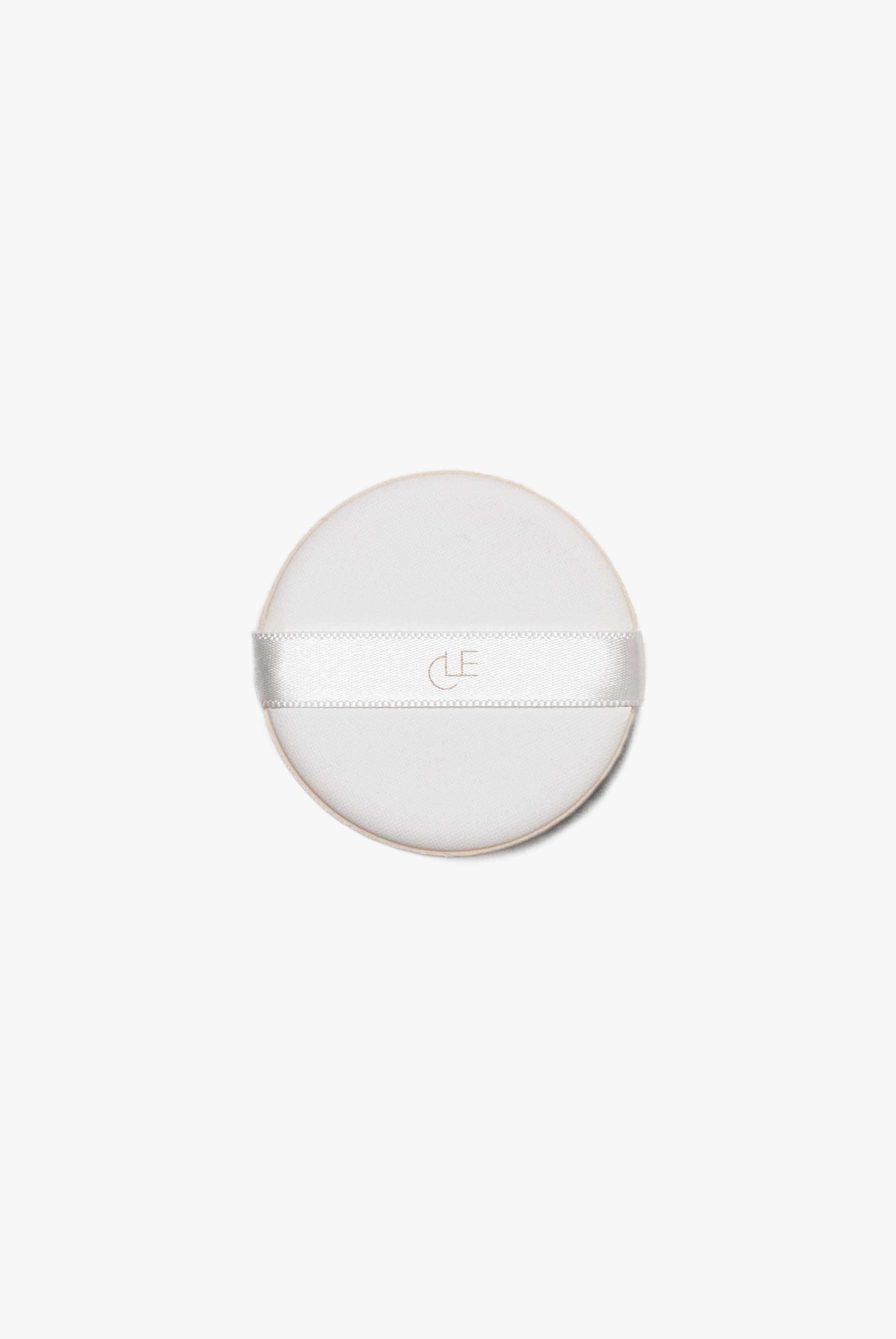 説明
エッセンス ムーンライター クッションとの併用に最適なこのソフト パフ アプリケーターは、シアーでウェアラブルなクッション ファンデーションとハイライターを均一に広げ、より滑らかで明るい肌色にします。パフは、贅沢で柔らかく均一な分布のために、豪華でしなやかで丈夫なバランスが完璧です。

使い方
1エアパフをエッセンス ムーンライター クッションハイライターに軽く押し込みます。

2製品は、エア パフ アプリケーターを使用して、顔の隆起したポイントを前後に小さく揺らすことで、最も効率的にブレンドされます。

#CLEHacks
・CCCクリームを塗布後、エアパフアプリケーターでセットしてください。
- エア パフ アプリケーターは簡単に折り畳んで、手の届きにくい場所に貼り付けることができます。
追加情報
- 使用済みのエア パフは、6 ~ 8 か月後、または製品が顔全体に均等に行き渡らなくなった後に廃棄する必要があります。
- エア パフを毎日使用する場合は、1 か月に 1 回、ぬるま湯の石鹸水でエア パフを洗ってください。

- リサイクル可能なパッケージ

重量0.3 オンス
寸法2.125 x 2.125 x 0.5 インチ
HOW TO USE
Lightly press air puff into Essence Moonlighter Cushion highlighter.
The product will be blended most efficiently by using small, rocking motions back and forth across elevated points of the face using the Air Puff Applicator.
#CLEHacks
- After applying CCC Cream, use the Air Puff Applicator to set the product into place.
- The Air Puff Applicator can be easily folded to apply on hard to reach areas.
ADDITIONAL INFO
Used Air Puffs should be disposed of after 6 to 8 months, or after product isn't distributing as evenly across the face
If using the Air Puff everyday, wash the air puff once a month using warm, soapy water
Recyclable packaging
Weight
0.3 oz
Dimension
 2.125 x 2.125 x 0.5 in